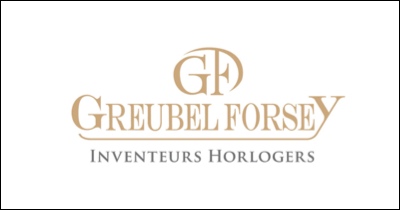 Greubel Forsey: Master horlogers from Around the World
Robert Greubel and Stephen Forsey have been in business together for close to 20 years. Coming from two separate parts of the world this pair of watch creating masters may seem like quite an unusual match; but with their unique talents and love for creating nothing but the finest and exquisite watches on the market, it is no wonder why these two men have risen to greatness in the watch world.
History Timeline of Greubel Forsey
The history timeline of these two men is nothing short of amazing. The unforeseen combination of Greubel Forsey was nothing short of a miracle and paved the way for some of the most illustrious watches on the market.
1990: Robert Greubel joins Renaud & Papi as a protoypist.
1992: Stephen Forsey joins Robert at Renaud & Papi working on movements.
1999: Both Robert and Stephen leave Renaud & Papi to work independently.
2001: Robert and Stephen co-find Complitime to develop movements for several prestigious brands.
2004: Robert and Stephen co-find "Greubel Forsey".
2004: The team of men introduced their Double Tourbillon 30 timepiece, which showcased their love for innovation, and their strive for pure excellence.
By looking at the history timeline listed above it is easy to see that both Robert Greubel and Stephen Forsey have had years upon years of experience and love what they do. Both of these men grew up in the world of watches thanks to their fathers, and they have taken their experience and transformed it into the extravagant watches you see today created by Greubel Forsey. Their shared love for watch creation and excellence is what makes their company set apart from the rest, and is what makes the customers fall deeply in love with their watches. Each watch is filled with incredible designs and techniques complete with an astonishing, passion filled appearance.
Greubel Forsey watchmakers to the bone
Inventing with Greubel and Forsey
Besides being extravagant watch makers, both Robert and Stephen are inventors at heart. Each and every watch they put out on the market replicates this idea that their experience is unrivaled in the inventing category and every timepiece is a masterpiece. Greubel Forsey have created the EWT, also known as the Experimental Watch Technology, which helps them to research and development new platforms to help them create the greatest watches available to the public.
The Most Pristine Watches on the Market
• Double Tourbillon 30
This was the first invention created by Greubel Forsey with double tourbillon technology. One is inclined to a 30 degree angle and rotates every 60 seconds while the other rotates inside, every four minutes. There are two different DT30s available; the DT30 Vision and DT30 Secret.
• Tourbillon 24 Secondes
The T24S is Greubel and Forsey's third invention created by the two men and is the next attempt at reducing gravity effects on regulating organs. There are two types of Tourbillon 24 Secondes watches, the T24S and the T24Si. Both magnificently created the T24Si features a tourbillon cage that undergoes rapidly changing position combined with high angular velocity.
• Quadruple Tourbillon
This outstanding creation is brought to the public by the inventing of the EWT. This watch offers four different tourbillons which indicate different speeds and rates. This extravagant watch is available in both platinum and red gold.
• GMT
The Greubel Forsey GMT watch is nothing short of genius. This watch allows for a second time zone to be indicated on one of the tourbillons. This dual-functioning watch has a list of the 24 time zones available and which cities are in them. This watch is 100 percent accurate and is consisted with several different tourbillons.
Inside the mad genius… read more about Robert Greubel and Steven Forsey.
Upcoming Inventions
Creating and inventing is a never ending process for Greubel Forsey. The EWT is always working hard to come up with the greatest and innovative inventions in the nation. The current inventions progressing with the help of EWT includes the 'Binomial', a mono-material balance-and-spring wheel combination mechanism using isochronically stable materials, and the "Différentiel d'Egalité", a constant force device based in a spherical differential. .
Conclusion
Robert Greubel and Stephen Farsey have spent years in the industry perfecting creations and inventions to create some of the greatest masterpieces on the planet. These watches are unique in their technology and design and are nothing short of genius. These watches will continue to grow and become more and more detailed, offering consumers with some of the greatest watch devices they have ever seen. Innovation and a love for the business is the key to their exclusive watch lines. Their watches are like no other, and they seek to corner the watch market for the most exclusive watches. The Greubel Forsy watches please even the most discriminate people.